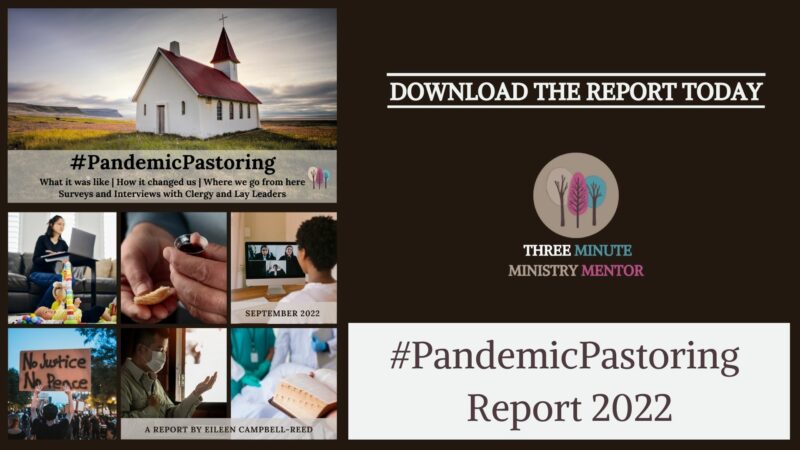 The #PandemicPastoring Report (2022), describes with story and analysis a new era of ministry. Starting in March 2020, with the onset of a global coronavirus pandemic the world changed. So did church and ministry. The #PandemicPastoring Report (2022) highlights features of this new era of ministry. LPI co-director, Eileen Campbell-Reed interviewed and surveyed more than 100 clergy and lay leaders, including participants in the LPI Project.
The 30-page report recounts what she learned about both ministry resilience and exhaustion. The report share both grief and ministry innovation. Ministers told us about the loss of lives and embodied ways of knowing. They also longed to make new future stories. The report offers urgent and thoughtful recommendations for churches, seminaries, and ministers to seek healing to move with grace into this new era.
Learn more about the findings of the report. Download a copy. Read news about the report. And watch a webinar from the #PandemicPastoring Report release day, featuring stories and insights from four ministers around the US.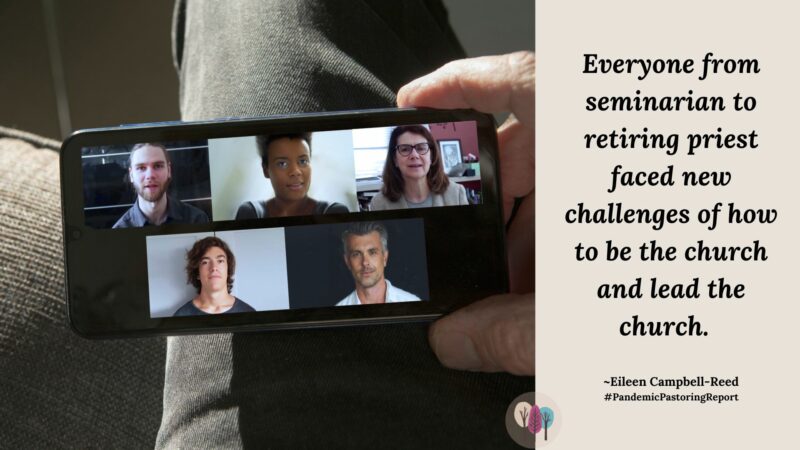 Who is in the Study?
108 total pastors and lay leaders participated in the study
102 surveys
80 interviews
66% pastors and ministers and 34% lay leaders
20 states in all regions of the U.S.
more than 20 denominational affiliations
nearly equal numbers of men and women
adults from their 20s to their 80s
pastors, military and healthcare chaplains, campus ministers, lay leaders in every area of congregational ministry
We gathered all data in the report between June 2020 and April 2022